Hi, there!
What comes to your mind when you hear "what is the Rakuten office at Futako Tamagawa"? Many people might remind of Rakuten Crimson House, but do you know there is another one in Futako Tamagawa? Actually, there is a Rakuten office in Futako Tamagawa Rise Shopping Center!
This time, let us introduce you Futako Tamagawa Rise office, which is perhaps not well known.
The Rise Shopping Center is located nearby the ticket gate of Futako Tamagawa station. It is so convenient place because it takes only one minute on foot from the station and you don't need your umbrellas thanks to the roof.
The floors above the 6th floor in River front are office floors, and each floor (6th, 8th, 9th, 11th, 13th, and 15th) has Rakuten office.
This is a reception at 13th floor. There are no receptionists, but you can announce your visit via the tablet. They have meeting rooms for visitors that is in the inner part of the floor.
We found a room with equipment next to the meeting rooms!
Rakuten employee ID card has their own face photos, and this room is for photoshoot! The photo is taken by professionals! The ID is put on the chest every day, so the photogenic is very important, isn't it!? The final conditions of the photos are more beautiful than instant one.
This is working place. It is quite similar with interior and layout of Rakuten Crimson House, so I sometimes think "Which offices am I, Rakuten Crimson House or Rise office?"
On the hallway, they have vending machine for drink and snacks. It is convenient to get some refreshments when got hungry.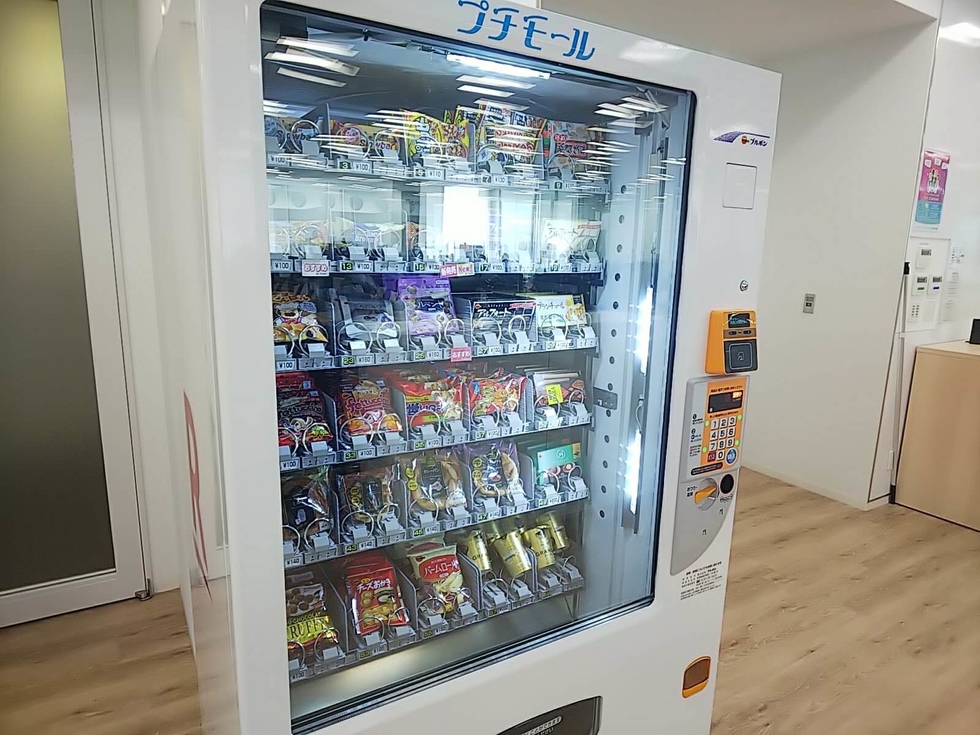 They have many open work places too. The L-shaped sofa looks comfortable!
This is a place with tables and chairs. The white wall between two tables is not just a partition, but a white board! It works as a writing material and partition, so it's like "Feed two birds with one scone".
There is a counter table along a curved sofa, so both areas are available for meeting. They are designed with extreme care so that many people can use efficiently.
This is a big sofa for meeting with many people. There is counter table along the sofa too.
This area has only meeting rooms. It is so quiet because it is isolated from working place. The open work place (right side) is quiet without entering the meeting room (left side), so it is the best place to concentrate on the tasks.
This is an Office Support Center, which covers computer maintenance, all sorts of procedures for employees, and more. It is specious as well. Surprisingly, dry cleaning service is available too! For the details, please visit here.
commerce-engineer.rakuten.careers
Of course, Futako Tamagawa Rise office has Rakuten cafeteria too. However, the menu is different from Rakuten Crimson House .
commerce-engineer.rakuten.careers
commerce-engineer.rakuten.careers
You can choose one after check the menu list.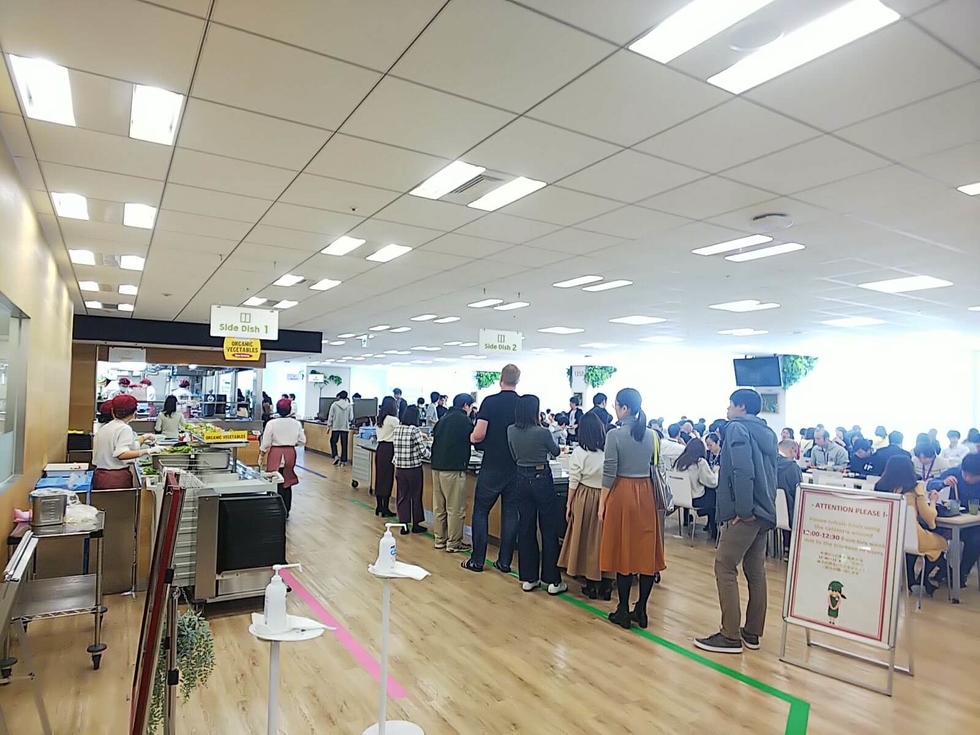 This time, we have introduced Futako Tamagawa Rise office. We will update other domestic Rakuten bases on R-