Hi, there!
We, R-Hack, have been posting on many facilities of the Rakuten Crimson House, like convenience stores, cafés, laundry service, etc. (Please visit the other articles we have posted!)
But, there are many more amazing things, one of which is a hair salon in the office! That's amazing, isn't it!?
Rakuten Hair Salon "ABBEY" has opened as a sister salon of popular hair salon "ABBEY" in Aoyama, Marunouchi, and so on. How's the salon like? Let's check it out!
No reservation required! You can use it in your pocket of time.
There is the entrance next to the Office Support Center in 9th which is supporting employees.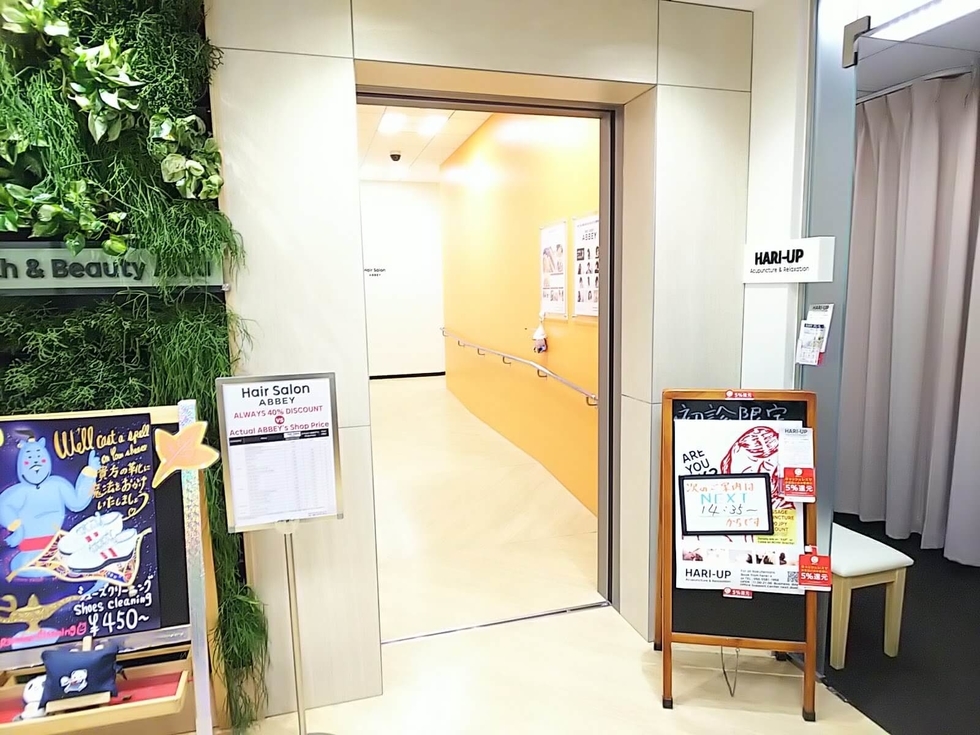 In the salon, it is specious than I expected! It is not small and simple even in the office, and the facilities are same as standard hair salons.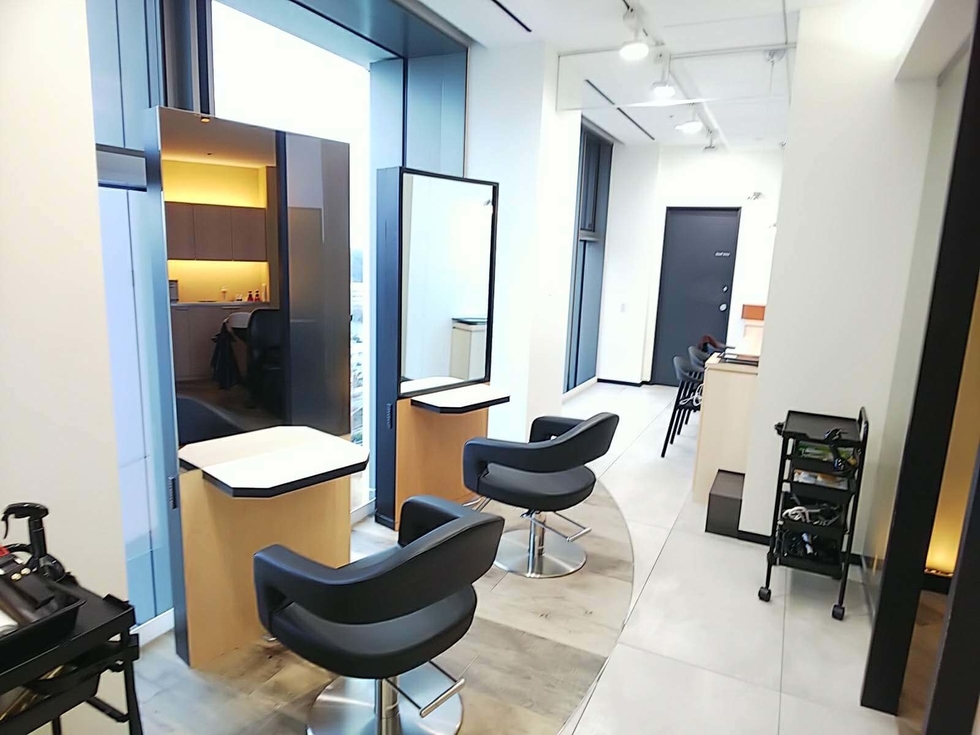 The seat in a corner is especially specious. You can see the beautiful landscape of Futako-Tamagawa. I guess we don't have many chance to find the hair salon like this!
They have a shampoo chair in a private room! You can choose menu like haircut, color, perms, treatment same as regular salon.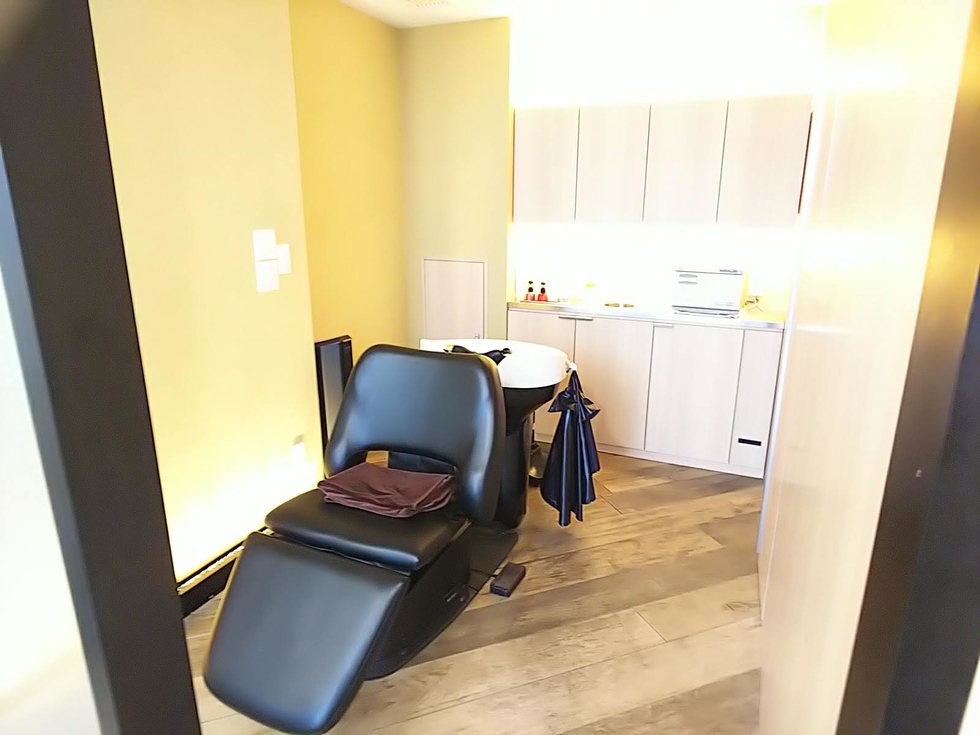 On that day, I accompanied with a R-Hack staff who wanted to trim her bangs. You can visit there without reservation and have hair cut immediately if there are any available seats. She is taken to a seat, and it started!
"How would you like your haircut?"
"I'd like a longer haircut for my bangs."
"Ok, I'll just trim the bangs to cover your eyebrows."
He got the quick haircut.
It finished in ten minutes, it's so quick!
It's so convenient for people who don't have time to reserve and visit the hair salon.
Not only for special occasion, but usual
Especially for women, I guess it is necessary to make more time to have some menu (haircut, color, treatment, and so on) and need to book it in advance and visit the salon on your day off, so you can easily stop by the salon in the office even when you are busy!
Also, you can have special hair design (including hair shampoo, blow dry) before important works or outgoing after work, it is like a "last resort"!
Originally, a Rakuten employee is customer of ABBEY (not Rakuten salon), and that's why the salon is opened in the Rakuten Crimson House.
Hair salons in the office are uncommon now, but I guess "Hair Salon in the office" might be getting increased as new style hair salon!